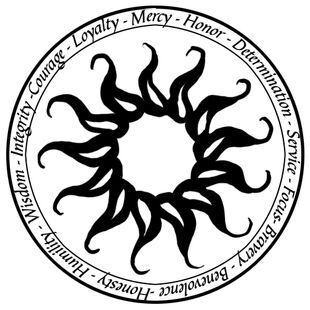 The Imperial Suns are a small group of elite soldiers in the Imperial Navy who are headed by
General Aredon Bredrit
.
The Suns were founded shortly after Emperor Himnare Zemothe saved Aredon's life. Grateful, Aredon pledged lifelong service to the Emperor. Himnare allowed Aredon to create the Suns, who were to become the Emperor's personal military unit. All orders from the Suns come directly from the Emperor himself!
Ad blocker interference detected!
Wikia is a free-to-use site that makes money from advertising. We have a modified experience for viewers using ad blockers

Wikia is not accessible if you've made further modifications. Remove the custom ad blocker rule(s) and the page will load as expected.